A Rundown of the Revivals
It's laughable to think that you're as distinguished as Dr. Fritz Godard when it comes to navigating a film festival; so for the next five [week]days leading up to the 30th Starz Denver Film Festival, Fritz will be sharing his killed-for knowledge with thee. You may thank him in Armagnac Twisters and sexual favors; please hold your applause until the end.
****************************************************************************************
Watching classic films on the big screen is a luxury that is as rare as winning a scratch game. The revival films shown at the Denver Film Fest are like breaking even on a scratch game, and then using the money for another ticket and winning twenty bucks. The film festival's line-up is already solid gold and adding films that are a treat for anyone to see on the big screen takes the whole experience up to eleven.
Tribute to Stephen Goldblatt
The tribute to Stephen Goldblatt looks like nothing more than a shrewd scheme to promote the cinematographer's next project with Mike Nichols, the Christmas Day-talent-top-heavy film Charlie Wilson's War, and it very well may be just that.
Even if it is, the audience reaps the benefits of a conniving corporation's calculated promotion. Closer, the 2004 film starring Natalie Portman as a foul-mouthed lying stripper, would have been Nichols' best stage to screen adaptation since his debut Who's Afraid of Virgina Woolf?, if he hadn't directed Tony Kushner's Pulitzer Prize winning Angels in America for HBO the year before.
Both of these films show why Stephen Goldblatt should be given tribute. These are two perfect examples of how to move a play to the celluloid. Of the two, Angels in America is the superior film; but at a running time of three plus hours and the Starz Film Centers tendency to play DVD's instead of prints, Closer might be the wiser choice. Either way, I'm betting on ten plus references to Charlie Wilson's War while Goldblatt introduces the films.
In this year's "An Evening With" series, audiences get to sit down with former head of United Artists Steven Bach, who had all the luxury and glamour of running a studio and turned his back to become an author. Writers everywhere should be proud of that choice. Bach will present The Parallax View, a film he helped get made while living the fat life at United Artist. Warren Beatty snoops around a Kennedy-esque assassination and finds a corporation cover-up in Alan J. Pakula's film. This is a better choice than the ill-fated Heaven's Gate, which is the subject of his first book and reason for leaving UA. The other film he'll present is the 1934 Marlene Dietrich vehicle, The Scarlet Empress . Bach wrote a biography on Dietrich and so look forward to some insight about the beauty.
The Mayor's Career Achievement Award goes to director Norman Jewison this year. Along with the honor of meeting Mayor Hickenlooper and a classy plaque, Jewison will also interviewed after the screening of his 1967 master work In the Heat of the Night. The other film shown will be his romantic comedy Moonstruck. I've never been tempted to see any Cher film and the same could be said about most Nic Cage films, but surprisingly I'm looking forward to finally seeing this film.
Michelangelo Antonioni's film Blowup is a must see for anyone that considers themselves an intellectual cinema consumer. Blowup should be shown at every film festival just to set the mood. Blowup is what I imagine living in the sixties must have been like. This film needs to be a known for more than a poster hanging at chic chain bowling allies.
There will also be a Bergman film, The Magic Flute, a homage to cinematographer Laszlo Kovacs, The King of Marvin Gardens , and the 1919 D.W. Griffith silent film True Heart Susie with the first ever movie star Lillian Gish. Before you automatically turn down the thought of watching a D.W. Griffith film, know that this film isn't three hours long and the film will be accompanied by a live piano.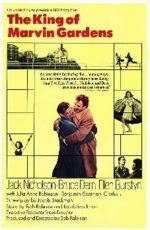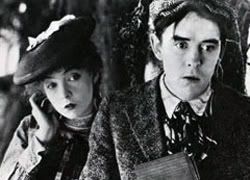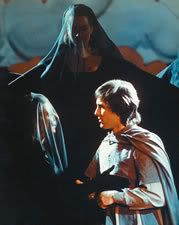 If there has ever been a time to watch old movies, the Starz Denver International Film Festival is the place to do it. Chances of winning: one hundred percent.