The List
If I had the ability to make the title in bold face, add a quarter dozen underlines and size 40 font, it would still not live up to the importance of this list. I have waited until all minor (and by minor I mean everyone not associated with Donnybrook Writing Academy) to prance out their best-of-list around the public's circle of consciousness, before I unleashed the final word on the finest works of the year. Enjoy.
Best of
10. The Ten – David Wain – This movie has been the least talked about comedy of the year, yet it could also be the funniest. It appears that David Wain and the rest of the Stella cast will be forever bound to the cult following status. While other The State alums get their movie released on 2,500 + screens.

9. 3:10 to Yuma – James Mangold – When studios consider remaking a film, both 3:10 to Yuma's should be required viewing. The original is an under appreciated western and the Crowe/Bale vehicle was the under appreciated end to the summer movie season.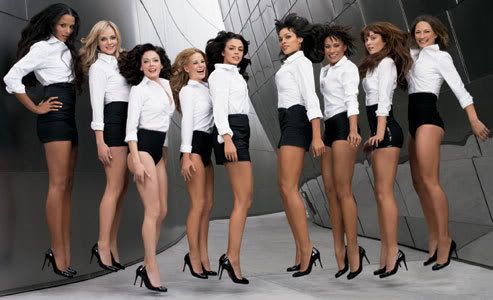 8. Grindhouse – Tarantino and Rodriguez –Tarantino made an exploitation film that blatantly dares feminists to put girls in short shorts and tight tops on their list of acceptable role models. Rodriguez showed anti-role model Fergie getting eaten by zombies. Was the mistake not marketing this movie to third wave members of women's lib?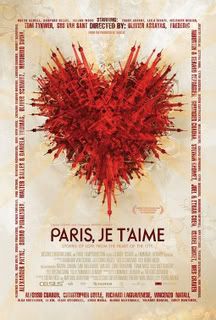 7. Paris, je t'aime – too many to list – The appearance of this collection of short films and Grindhouse should make this list my top twenty-eight list (and that is not even counting the ten semi-shorts in The Ten). This film whetted my Coen Brothers appetite from a two-year absence. Had a touch of Alexander Payne's bourgeoi-core to tide the public over until he adapts another unpublished novel about the minor tragedies of normal people. Gus Van Sant, Alfonso Cuarón, live action Sylvain Chomet. There is so much quality in this film I don't think this blog could handle it, if I continued.
6. Rescue Dawn – Werner Herzog –This is how filmmaking looks when you're passionate and gifted. Xian Bale is the king of picking roles. This pairing was a match for the ages. If more people wore their artistic integrity like Batman and Herzog maybe the world would be a better place.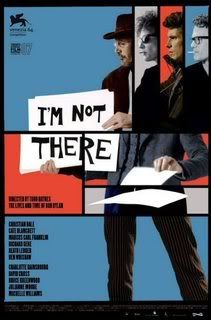 5. I'm Not There – Todd Haynes – The best bio-pic in the history of bio-pics. The genre is the least efficient, but unfortunately, most profitable way to look at someone's life. I can't even remember a single day that followed a three act structure much less my entire life. When I choose to sell the Fritz Godard life-rights to Hollywood, the only director I'm speaking with is Todd Haynes.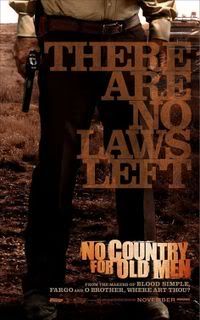 4. No Country for Old Men – The Coen Brothers – This movie is a western-monster film that follow nearly zero conventions for a Hollywood film, but is still praised as a quality adaptation. This might be the proof the world needs to; Christ has returned to earth in the form of two Jewish Filmmaking brothers.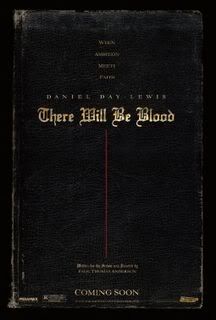 3. There Will Be Blood – PTA – I felt I was breaking the cinema criticism code by putting a yet released film this high on the list, thus why this list is appearing in mid-January 008 instead of late December 007. However, the movie lived up to every ounce of hype written about it. There were no cheap gimmicks, simply two and a half hours of visual poetry committed to celluloid. With this film, PTA proved to every person in the film industry he is the best auteur alive.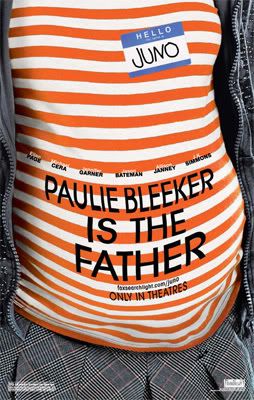 2. Juno – Jason Rietman – The backlash is strong with this one. Hated because it was written by a stripper, or had a semi-pretentious soundtrack, or because it's marketed like a major studio release while calling itself an independent film. Well, I'm starting the backlash against the backlash, strippers gotta eat too, Moldy Peaches sing about cartoons and bike riding, and isn't it better to make money off a good movie instead of forcing 80's camp down the publics throat. Plus, Diablo Cody is lucky There Will Be Blood and No Country for Old Men are both adaptations, so she'll be able to rake in loot with the ultimate gold phallic award if she ever returns to employment at Sex World.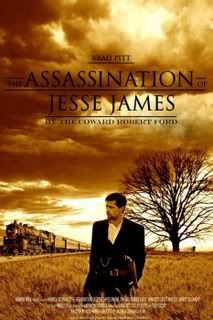 1. The Assassination of Jesse James by the Coward Robert Ford – Andrew Dominik – The subtly of this film makes it the best directed, best shot, best acted film of the year. It will be studied a hundred years from now. This is the year of the western, and it isn't a surprise that savvy creative minds realized the strict black and white morality which the genre is built on is the ideal way to show the public the world isn't that way.If you haven't seen these movies, nor have any desire to heed the definitive Top Ten list may the Coen Brothers have mercy on your soul.